The Sheep flock management software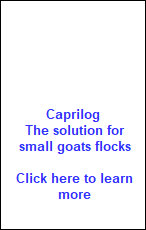 Your expert contacts
Jen & Chris Vervoort
(519) 993-6411



Meet us and learn how
EweManage will help to increase your revenues at:

Sheep day / Grey Bruce farmers week 2020 on Jan 4, 2020
ewemanage@gmail.com
Sheep and lamb producers know the success of their operation depends on their ability to provide the best care possible for their flock. To help achieve this goal, we have a powerful sheep software program for you. EweManage allows producers to improve profitability by measuring, easily recording data and utilizing reports.
You can't manage what you don't measure
An advanced sheep software developed by a Sheep producer and designed for the Canadian Sheep Industry.
Last update Nov 23rd, 2019