The Canadian sheep flock management software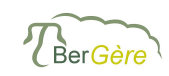 Your expert contacts
Jen & Chris Vervoort
(519) 993-6411

ewemanage@gmail.com
A powerful software helping sheep and lamb producers to achieve the success of their operation and provide the best care possible for their flock. EweManage allows producers to improve profitability by measuring, easily recording data and utilizing reports.
Last update Oct 27 th, 2022

You can't manage what you don't measure
Too small to manage ?
Not anymore !